Call David at
07817025625

(Daytime number)

02085618483
Previous work carried out on behalf of the following:
Alfred Beck Theatre
Anne Liebeck (Soprano)
Chas 'n' Dave
David Gray
Des O'Connor
Elton John
Hampton Court Palace
Her Majesty's Theatre (Phantom of the Opera)
Ian Drury
Jools Holland
Royal Ballet School, Richmond
Russ Abbot
Sid Lawrence Orchestra
Wycombe Swan Theatre
About Us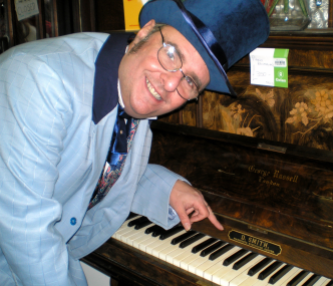 David Hamilton Smith first began his chosen career as a piano tuner/technician in 1976 at the age of 17. He secured an apprenticeship with 'Whelpdale, Maxwell & Codd Ltd', (Blüthner Pianos' English franchise) and began his training in their prestigious re-conditioning workshop in Perivale, West London. Starting in the stringing dept for a couple of years, he then moved on to working on piano actions, both grand and upright, before learning tuning. A total of 10 years at Blüthner's furnished him with a working knowledge of pianos and their construction unsurpassed by any short term course of learning available today.

He decided to go 'self employed' in September 1986, and has never looked back!

Having a small purpose-built workshop in Uxbridge, West London, he continues to tune and repair all makes of acoustic pianos, to the same exacting standards that were expected in his years at Perivale. Contracting no aspects of a repair out to any other parties (apart from a string maker for bass strings) he carries out all his own work, including the fitting of new Wrestplanks and sets of brand new hammers whenever possible (rather than re-covering existing hammers), seeing an entire renovation through from start to finish!

David's other passion is theatre arts and the construction of 'props' for various productions. A gallery of these items, available for hire, can be viewed from the link at the top of this page.

David plies his trade in West London, Bucks & Berkshire.